The range of services we offer to clubs includes the full construction of padel courts, padel instructor training programme in conjunction with the Padel Federation of Ireland, padel lessons, organisation of tournaments, open days and clinics, the distribution of padel equipment and maintenance and repair of padel courts.
Padel Ireland have vast esperience in the construction of padel courts, with over 500 courts built not only in Ireland but also all around Europe, the USA and South America.
Padel Ireland provides its clients with the following services: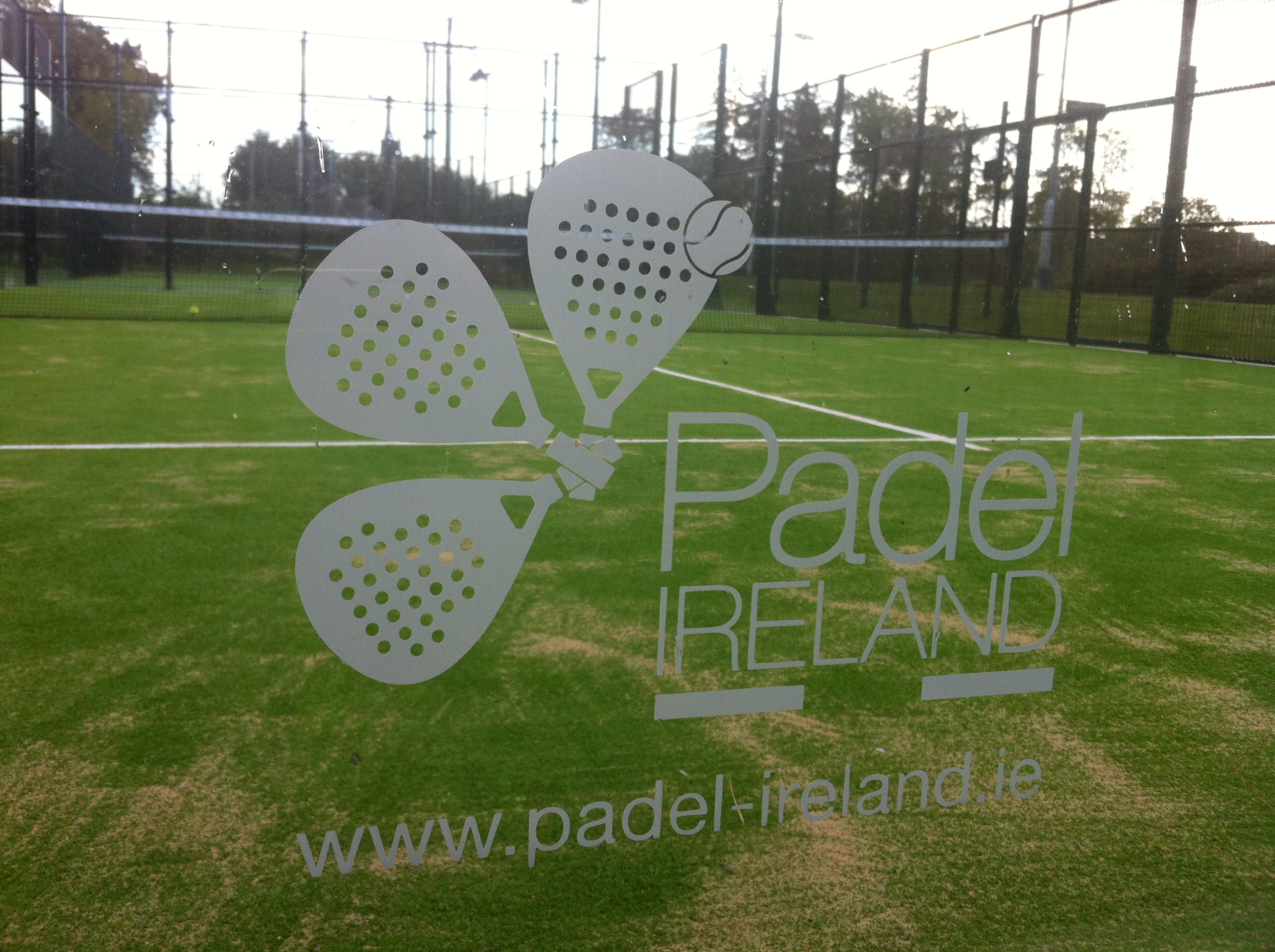 COURT INSTALLATION
Full Court Material Supply
Provide padel court material supply services (from order placement through completion – turn-key projects).
Full Court Construction and Maintenance
Provide construction services with expertise in building top quality padel courts.
Our courts are certified by the Padel Federation of Ireland. They satisfy all health & safety standards both in Ireland and worldwide.
Choose from our four different models: basic, standard, club and premier.
Technical Design Advice
Gather and analyse technical design requirements and provide a detailed document with our engineers' technical design recommendations.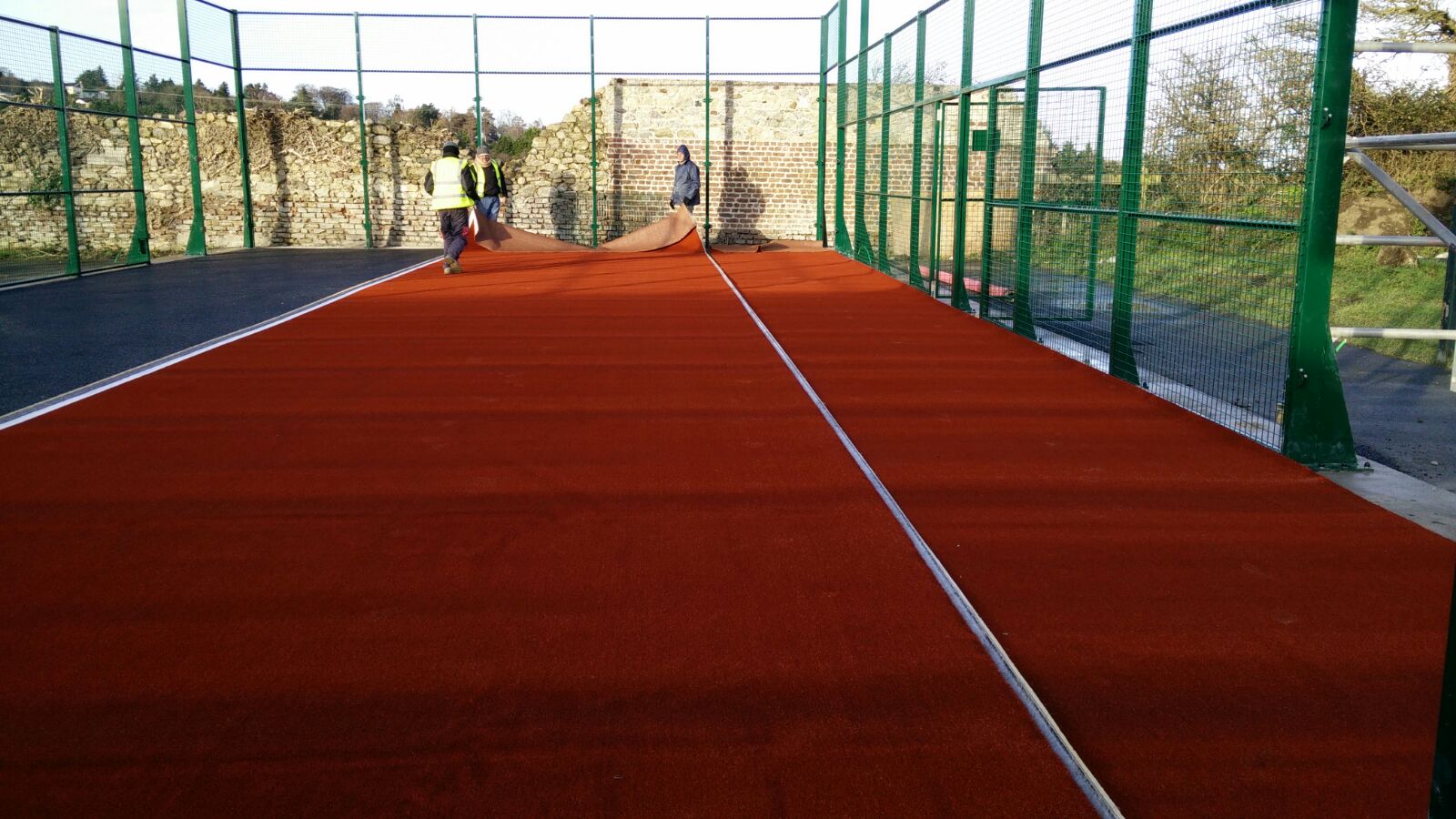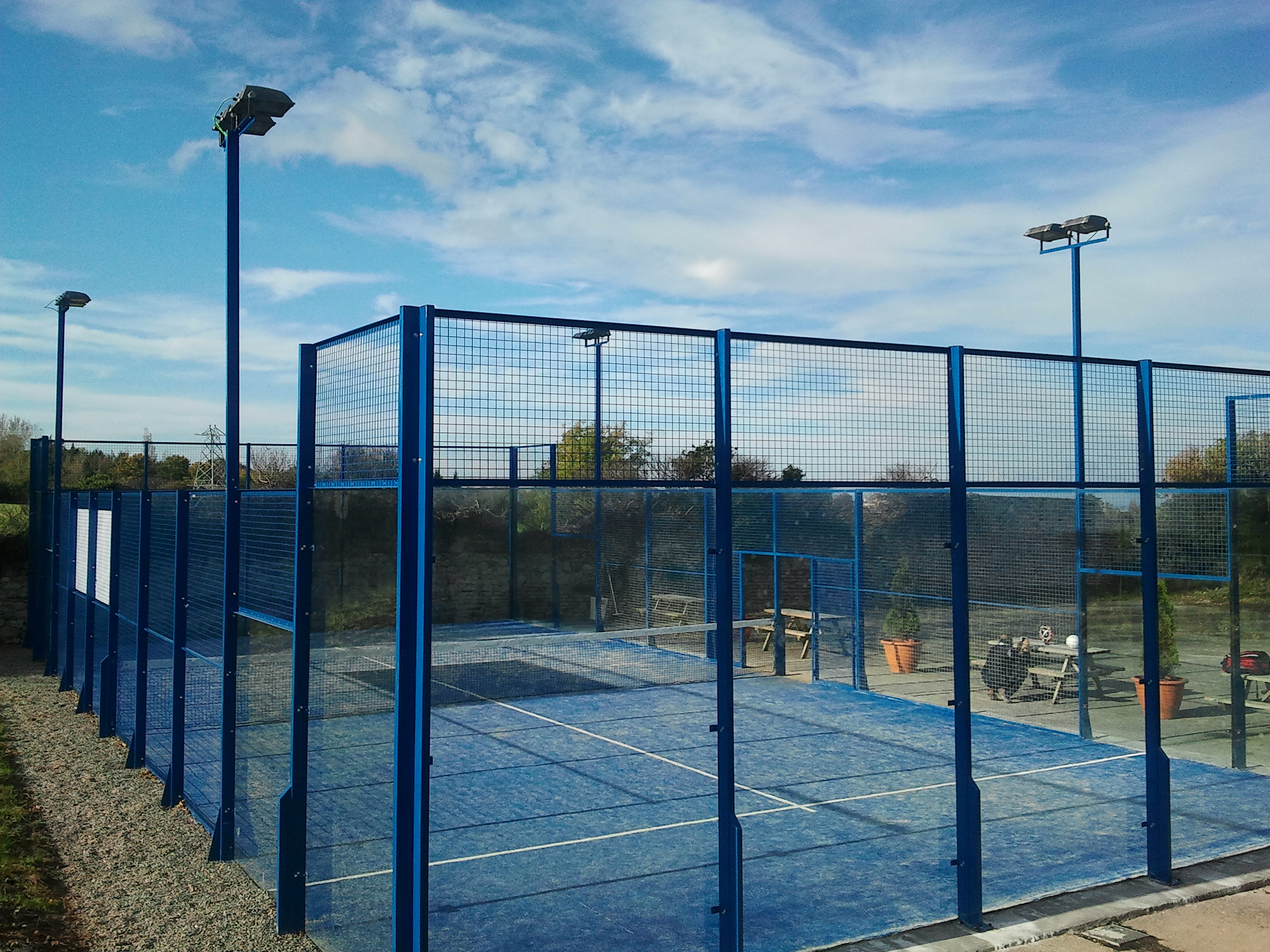 PADEL LESSONS
Provide private lessons from certified padel instructors—lessons are tailored to the needs of players (for further information please consult list of prices and contact details).
Official coaches recognised and certified by the Padel Federation of Ireland.
TOURNAMENTS
Organisation of tournaments and at all levels and padel camps for kids.
Special courses for professionals.
Language and padel programmes: top padel coaching and excellent language courses in Spanish and English.
PADEL EQUIPMENT AND MERCHANDISE
Official reps of the top padel brands for racquets, shoes, clothing, balls and accessories.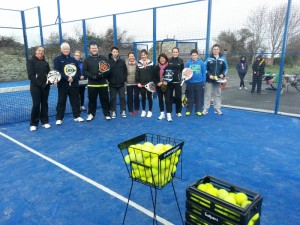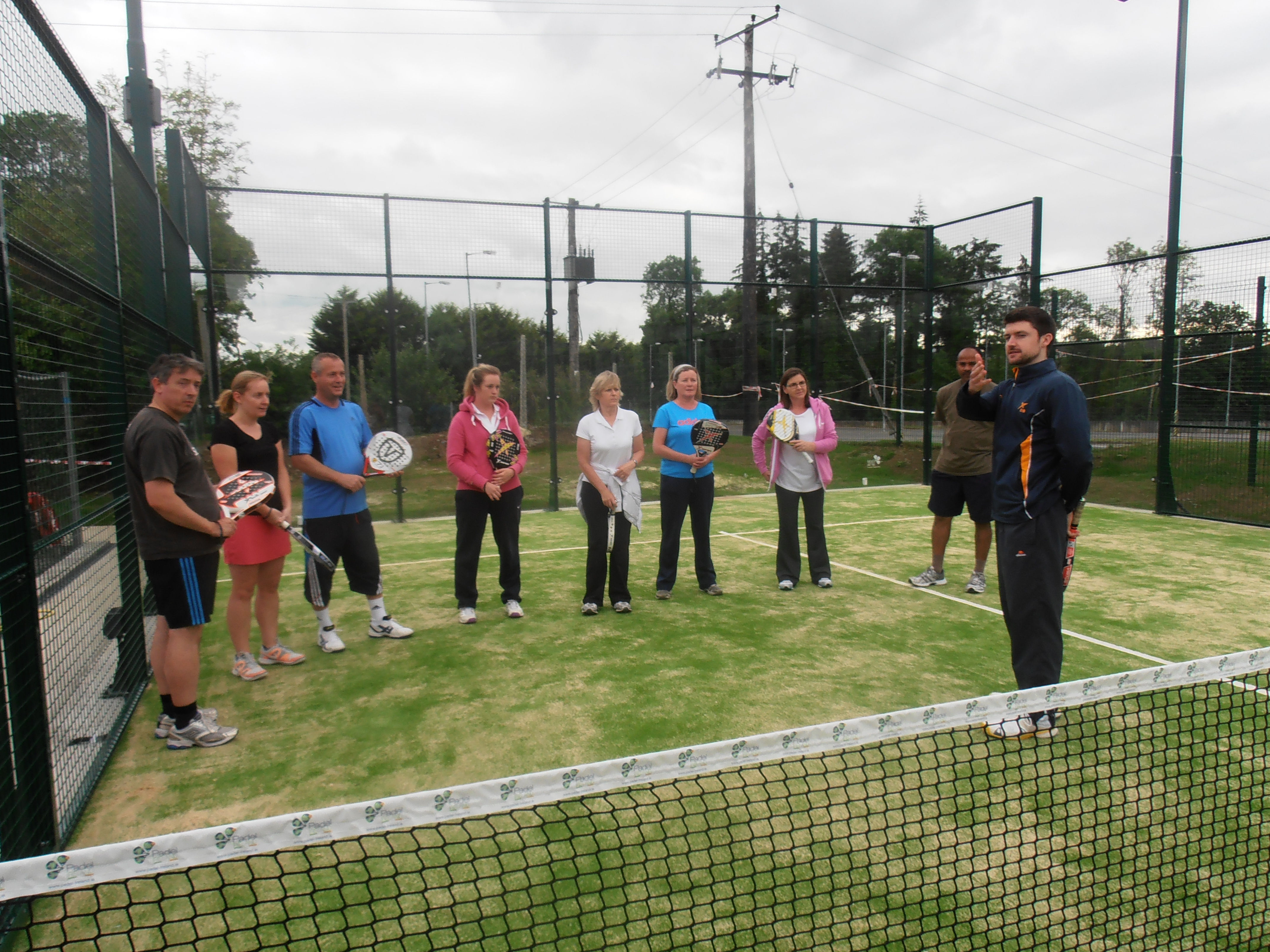 MANAGEMENT OF PADEL FACILITIES
We run our own clubs.
Our team can jointly manage your facility as well and help you get it off the ground.
We can register your Club or Association with the Padel Federation of Ireland so that you can officially represent your club or association in national and international tournaments.
INFORMATION AND SOCIAL NETWORKS
Information service about news and upcoming events in the world of padel (subscribe to our regular newsletter).
You can become part of our Padel Ireland Social Network of players – we can arrange matches even if you are a single player. Get in touch with us!
PADEL CONSULTING
Our management consulting services focus on our clients' most critical issues and opportunities: strategy, marketing, organisation, operations, technology… all you need to get your new padel facility going.
COURT MAINTENANCE AND REPAIR
Our maintenance procedures are designed to guarantee that:
-The playing surface is scrupulously clean
-The surface is firm so that the bounce of the ball is reliable and predictable
-Water drainage is maintained throughout the court's playing life
-The padel tennis court has an impeccable appearance at all times
These goals are achieved through:
-Sweeping of leaves and other debris
-Brushing of the surface to revivify the fibres, flattening out any dips or compaction of sand that might interfere with drainage
-Applying preventative treatments of fungicides and/or algaecides.